Klispie's automotive machine shop and engine rebuilding service is second to none. Serving Buffalo NY, the southtowns and all of the USA and Canada since 1933, Klispie's offers a full range of services from stock to performance engines, industrial & diesel as well as atv, snowmobile and other off road engine repair.

We care about your safety and will save you money and time.  For over 82 years we have served the area and now offer automotive, agricultural and performance repair needs online regardless of your location. We offer unbeatable prices, reliable experience, and efficient service in our state-of-the-art facility.  We provide a service guarantee for all of the work done with us.

Our shop has been called "The best kept secret in engine machine shop services and performance" Come on by, give us a call or send us an email and we'll show you why!"

                                                              ...Kevin Klispie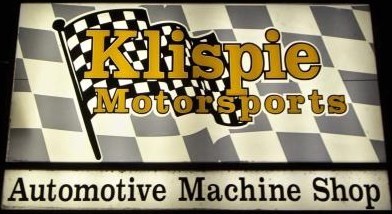 Valve Jobs - Block & Head Resurfacing - Cleaning & Magnafluxing - Pressure Testing - Seat & Guide Replacement - Cylinder Boring - Honing - Align Boring & Honing - Crankshaft Grinding & Polishing - Connecting Rod Reconditioning - Cylinder Sleeving - Crankshaft Welding & Much More!!!!!!


Business Hours:
Mon-Fri 8AM-4:30PM EST
Sat & Sun CLOSED
Address 5914 Camp Road
Hamburg, NY 14075
Phone# 716-649-2107