Klispie's machine shop services cover all automotive and high performance applications as well as all years, makes and models for diesels, agricultural, motorcycles, dirtbikes, atv's and snowmobiles. We specialize in older and rare engine's that other shops turn away. We offer complete engine rebuilding and machine shop services as well as antique engine restoration. Only parts of the highest quality and greatest value to our customers are used regardless of application. Our knowledgeable employees will help guide you through any repair work they perform with an unparalleled honesty that you don't find just anywhere. Call today or email us for more information!  (716) 649-Twenty One Zero Seven or motordoctor351@verizon.net We accept shipped items from cams heads and cranks to entire engines for service. Please ship via any freight service to Klispie Sales and Service, 5914 Camp Rd. Hamburg, NY 14075-4424.

Our services include:

•

Valve Jobs
•

Magnafluxing
•

Crankshaft Balancing, Welding, Grinding & Polishing
•

Block & Head Resurfacing
•

Pressure Testing
•

Seat & Guide Replacement
•

Cylinder Boring
•

Honing
•

Align Boring & Honing
•

Connecting Rod Reconditioning
•

Cylinder Sleeving
•

Flywheel Resurfacing
•

Antique Engine Restoration
•

Complete Engine Rebuilding
•

Quick Turn Around Times 
•

Car Club Discounts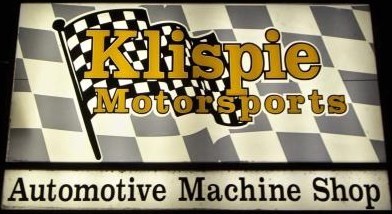 ATV    DIRT BIKE    SNOWMOBILE    MOTORCYCLE   COMPLETE ENGINE REBUILDING    ANTIQUE RESTORATION CRANKSHAFT WELDING   FLY WHEEL RESURFACING   MAGNAFLUXING   VALVE JOBS   BLOCK AND HEAD MACHINING AND MUCH MORE!

CALL US NOW AT  (716)  649-Twenty One Zero Seven  & Let Us Know If Your On Our Site We'll Be Glad To Help You!